Between March 7-15, 2023, two volunteers from Asociația pentru Tineret "Imago Mundi" – Maria Alexandra Bulucea and Bogdan Costea – participated in the Improdrama 3.0 training course, which took place in Poronin, Poland. The course was organized by Youth Act Poland through the Erasmus+ program and was addressed to youth workers, educators and teachers from Romania, Poland, Portugal, Spain, Italy, Greece, Bulgaria, Croatia, North Macedonia and Latvia.
The objectives of the course were:
– Developing the skills of the participants in using the theater methodology as non-formal education tools for empowering young people;
– Development of the participants' skills in the use of theatrical methodology, especially physical theater, mime theater and visual theater;
– Presentation of the values ​​and principles of experiential learning as an approach to non-formal education for empowering young people;
– Providing the possibility to create, develop, implement and improve educational activities for empowering young people based on theatrical methods;
– Discussing and developing ways to integrate theatrical methods as non-formal education activities into the formal education system;
– Increasing the soft skills, language skills and intercultural competences of the participants;
– Promoting social inclusion, solidarity, tolerance and intercultural dialogue;
– Promotion of the Erasmus+ program and the Youthpass certification as recognition of skills acquired during non-formal education activities.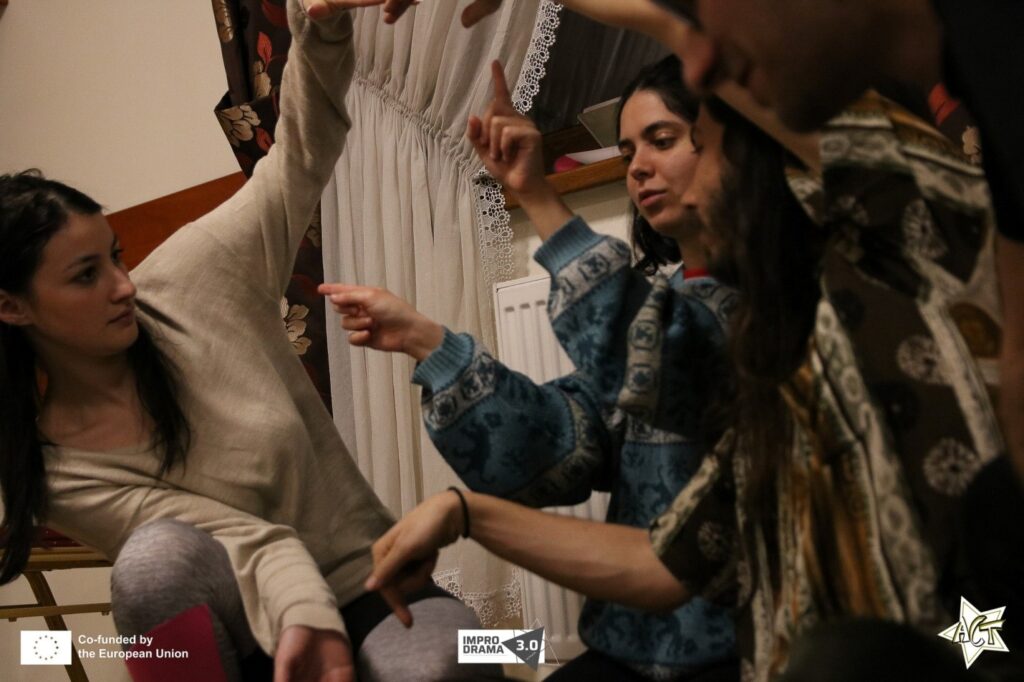 The volunteers participated in workshops based on non-formal education, such as working in pairs or in groups, brainstorming, acting, performing, team building, self-reflection, group reflections, role play. The theater activities aimed at developing a character, a story, expressing and sharing emotions through movement and expression, developing a sense of personal power and the choice to act and create the theatrical act.
Experienced trainers such as Maciej Jan Kraśniewski, Ewelina Grzechnik and Filip Krajniak have continuously supported the participants to assume an active role in their own learning and development process, which has led to long-term acquisitions, to be used within some practical activities for the dissemination and exploitation of the learning results, as well as in the long term, in the current activities within the organization.